Home
›
Reviews
Hephaestus Spartan Glass (OnePlus 2) - drops, smudges and scratch test
I was sent this product in exchange for an honest, unbiased review.
I have a video review as well as a scratch test on YouTube: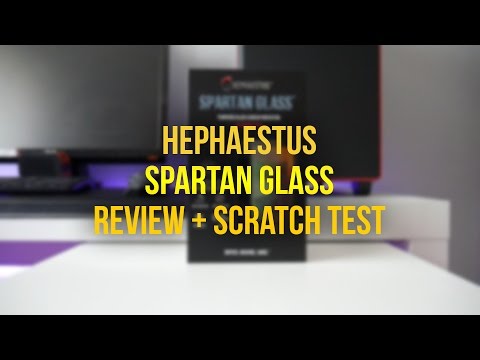 This is my in-depth written review.
First of all, the screen protector comes neatly packaged with the instructions clearly printed on the inside of the box. It is surrounded by foam which means it isn't likely to be damaged during shipping and makes it look more professional and premium.
Installing this tempered glass screen protector was a breeze, and all of the cutouts were in the correct places. Some other screen protectors that I have used in the past do not cover the top which really annoys me, but this one covers the top, including the camera. As it is flat around the edges, it allowed me to install a Slickwrap over it without any protrusions. (Images are included)
Once installed I did a smudge test and a scratch test and it didn't leave a mark even after scratching it with a coin, a key, and box cutter with quite a lot of force. Of course, if it is scratched a lot it can start to peel away the oleophobic coating - but it doesn't leave any permanent marks as the smudges on the coating can be wiped off with the included microfibre cloth. The tests mentioned above, are included in the video. Also, I have (accidentally) dropped my phone from about a metre a few times and both hard and soft surfaces and the screen didn't shatter - (however, I did also use a case). The phone fits perfectly in the case that I used :
OnePlus 2 Case - Ringke FUSION Case
with the Spartan Glass.