Home
›
Reviews
Ringke Fusion Case (OnePlus 2) - Customisable + protective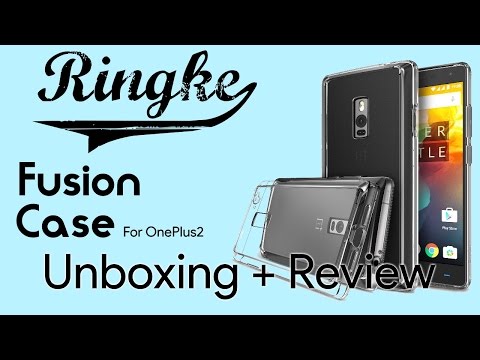 Firstly, the packaging of the product is very minimalistic and environmentally friendly, which I consider to be a great thing!
The case is built very well, all of the cut-outs are in the correct places and the plastic is flexible and smooth at the edges. As it is transparent, it allows you to show off the original part of the phone, and if you decide to use the cutting tool you can customise it anyway you want. I printed an image of carbon fibre (as I am currently waiting for my Slickwrap to arrive) and it looks great!
[I will update in future to say whether or not it fits with a SlickWraps' skin and with pictures on how it looks]
Also, I use a tempered glass screen protector on my phone and this case still fits perfectly. It even comes with a plastic screen protector which I haven't used. One thing I was surprised about was how the buttons remain tactile and 'clicky' even when covered with plastic - this was very nice to have and is due to their Active Touch Technology. The back and front of the case is slightly raised and this really does help prevent scratches. I have been using this case for quite some time and there aren't any scratches that I can see. Therefore, this case offers great customisation and protection.
However, if you are using this case with sweaty/greasy hands this case can feel quite slippery and slightly weird which is why I am giving it 4 stars rather than 5. This is only a small problem for me but I cannot it give it 4.5 stars - if they can improve this in future case revisions/other FUSION cases for different phones, I would give it 5 stars.