Home
›
Reviews
Poweradd Pilot 2GS - Fantastic portable battery for the price!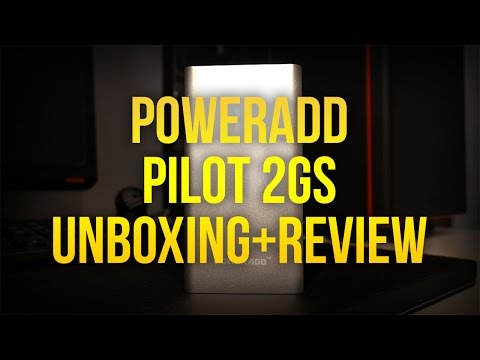 The unboxing experience of the power bank is amazing! It was very easy to open and everything was well presented!
Once I opened it, I realised the portable battery was quite heavy but this is a good thing as it shows that the construction of it was great and has a large battery inside. It is about double the thickness of my OnePlus 2 and it is ever so slightly shorter in length and width.
After a full charge to the battery, I started to use it out and about and it lasted very long - I do not have accurate times though as I used it to charge my friends' phone at the same time. This is another great feature as it allows you to charge two devices at once.
The build quality of it is great: the aluminium construction gives it a nice look and feel and improves the durability (compared to plastic powerbanks). It also comes with a small micro USB cable which also has good quality all around - from the connectors to the plastic cable.
In conclusion, even though it is slightly heavy - it lasts very long, looks amazing and is great as it allows you to charge up to two devices at a time. So for only about £10 this 10000mAh battery is fantastic!