Home
›
Reviews
Twitfish Desktop Fan - Great build quality!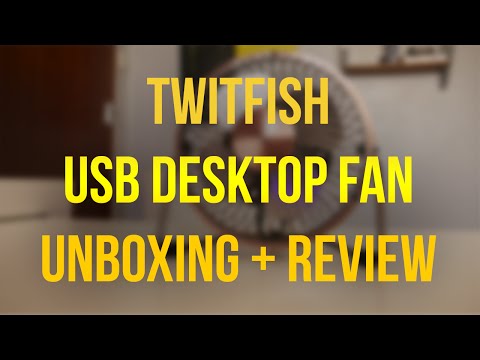 I was sent this product for free in exchange for an honest, unbiased review.
The build quality of the fan is very good, as it is made only of metal and therefore feels very sturdy. At the base of the fan, there are rubber grips to make sure it doesn't move around on your desk - which is great, especially if your desk is relatively smooth.The cable is also quite thick so I wouldn't worry about it tearing.
The cable is also quite long and I have quite a tall PC case, and it can still sit on the desk perfectly. As computers do not supply a lot of power to USB peripherals, the fan spins slower than other fans which means it is very quiet and not disturbing/distracting. However, the range of the air pushed out is quite small - you may not be able to feel it if you're sitting more than a metre away from the fan.
The fan looks amazing! The copper/brass colour of the fan gives it a vintage look that can look good even when sat next to a modern desk/computer setup. I have also connected it to a USB powerbank:
[Auto-detect]Poweradd Pilot 2GS
and works fine at the 1A output, so it can work without a connection to a computer.
In conclusion, this fan is definitely worth its price of £5.99 as it looks cool, runs quietly, and is very well-built. However, the range of the air output needs to be increased so I have only rated 4 stars and not 5 stars.