Home
›
Reviews
Twitfish Camera Lens Mug - Looks cool, and works well!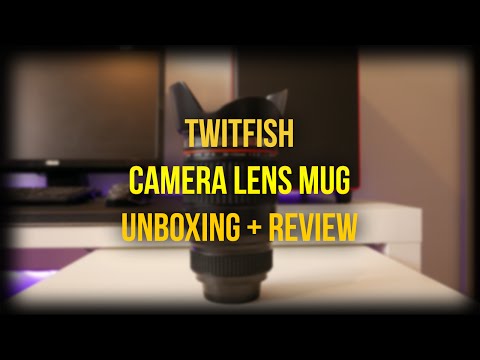 I was sent this product for free in exchange for an honest, unbiased review.
This camera lens mug is made out of two materials, steel and plastic. This help to keep cool drinks cool and warm drinks warm. There is also a rubber grip for what would be the focus ring and the zoom ring, which helps to make it look authentic and cool. It is does look like it resembles an authentic lens, but it does not have the exact same shape as the Canon 28-135mm USM lens. I have drank coffee from this quite a few times now and it has stayed warm for quite a while.
The 'lens hood cover' of this mug can be used as a tray to store biscuits, which is useful. However, it is quite difficult to screw and unscrew at first but after a while you get used to it. It needs to be sealed quite tightly to form a 'vacuum' and so it doesn't leak. I have tested if it leaks with water and it doesn't so it is good.
Overall, I think this camera lens mug is very good and definitely would make a great present for a photography enthusiast or almost anyone else for that matter as it is well built, retains heat and looks cool!